Guitar Lessons
Gabe Larose has been teaching private and group guitar lessons for eighteen years. He has earned a Bachelor Degree in Classical Guitar Performance and a Teacher Certificate in Music Education (K-12) from UAH. Previously, he received an Associate Degree in Music Education from Calhoun Community College. His instruction includes: sight reading, ear training, improvisation, chord construction, finger style, and many techniques involved with folk, classical, rock, blues, etc. Gabe strives to tailor the lessons around each student's desired musical interests and also focus on their areas that need the most improvement. For the last couple of years, he has employed a computer program that allows him to notate guitar music for any requested song, and print it out for the student in the studio. The benefits of this include saving time for one-on-one instruction, especially if the requested song is already in his 500+ printed catalog. Gabe offers optional recital performance opportunities for students bi-annually, but does not require them, as public performance is not always a positive experience for every personality.
For any questions regarding guitar lessons, he can be reached at: gabelarose@msn.com
Lets Right Music Ministry
Voice, Piano and Songwriting Lessons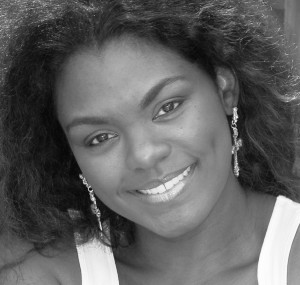 Tiffany Deonna Martin (Founder & Instructor ~ Piano, Voice & Songwriting)
Tiffany has served the community through music ministry for over 15 years. She launched the Let's Right Music initiative & education program in 2007 in Atlanta, Georgia, and brought it to Huntsville, Alabama in 2011. Though she has ministered from stages with artists like Kirk Franklin, Mali Music, Joann Rosario and Yolanda Adams, and is a credited ASCAP Singer/Songwriter, she prefers to concentrate her ministry efforts offstage where she believes it's most impactful. Tiffany is a psalmist, worship leader, mentor and educator of students of all ages with a passion for Christ and the work of His Kingdom. Currently, Tiffany personally serves the Huntsville community in various ways, and wants nothing more than to inspire and use her gifts and talents to positively impact as many souls as possible, for the glory of The Almighty.
Contact information for Lets Right Music lessons:
letsrightmusic@gmail.com or (770) 262-5757