Voice, Piano and Songwriting Lessons With Tiffany Martin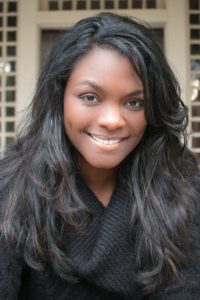 Tiffany Deonna Martin (Piano, Voice & Songwriting)
Tiffany has served the community through music ministry for over 15 years. She launched the Let's Right Music initiative & education program in 2007 in Atlanta, Georgia, and brought it to Huntsville, Alabama in 2011. Though she has ministered from stages with artists like Kirk Franklin, Mali Music, Joann Rosario and Yolanda Adams, and is a credited ASCAP Singer/Songwriter, she prefers to concentrate her ministry efforts offstage where she believes it's most impactful. Tiffany is a psalmist, worship leader, mentor and educator of students of all ages with a passion for Christ and the work of His Kingdom. Currently, Tiffany personally serves the Huntsville community in various ways, and wants nothing more than to inspire and use her gifts and talents to positively impact as many souls as possible, for the glory of The Almighty.
770-262-5757
tiffanydeonnamartin@gmail.com
---
Piano, Voice, Guitar, Ukulele, and  Theory Lessons with Katherine Tharp
Group, Individual, and Adapted (Special Needs) Lessons Available
katherineltharp@gmail.com or follow the link below for more info!
Private Music Lessons and Early Childhood Classes – Adonai
---
Piano with Matthew Johnson
Matthew is a 17-year-old senior in high school. He has been playing piano for      10 years and loves performing movie theme songs like "Pirates of the Caribbean" and "Star Wars" theme, as well as beautiful classical and inspirational pieces. He is also an accomplished member of the Westminster marching band and has experience training rookies to march and play. Matthew loves working with kids and helps with VBS and children's worship at his church.
---
Piano with Moriah Martin
Moriah is 18-years-old, and has been playing piano for 12 years. She has mentored and taught youth in music for 4 years.  Moriah was selected as Young Music Master at Hawthorne Music Conservatory (2016, 2017, 2018), and received Superior Ratings in Piano Performance at National Federation of Music Clubs Festival (2016, 2017, 2018). She is a freshman at The University of Alabama in Huntsville, where she is pursuing a degree in Sociology and minor in Global studies and Music.  Moriah has a heart to serve others, a deep desire to help orphans and children in need, and commitment to making a difference in her community and abroad.