Voice, Piano and Songwriting Lessons With Tiffany Martin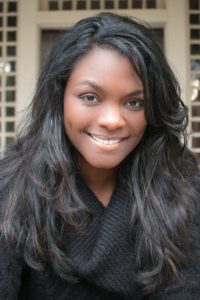 Tiffany Deonna Martin (Piano, Voice & Songwriting)
Tiffany has served the community through music ministry for over 15 years. She launched the Let's Right Music initiative & education program in 2007 in Atlanta, Georgia, and brought it to Huntsville, Alabama in 2011. Though she has ministered from stages with artists like Kirk Franklin, Mali Music, Joann Rosario and Yolanda Adams, and is a credited ASCAP Singer/Songwriter, she prefers to concentrate her ministry efforts offstage where she believes it's most impactful. Tiffany is a psalmist, worship leader, mentor and educator of students of all ages with a passion for Christ and the work of His Kingdom. Currently, Tiffany personally serves the Huntsville community in various ways, and wants nothing more than to inspire and use her gifts and talents to positively impact as many souls as possible, for the glory of The Almighty.
770-262-5757
tiffanydeonnamartin@gmail.com