---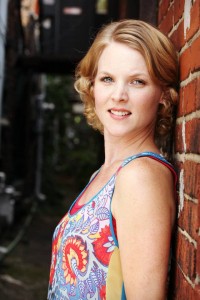 Nicole Onuszkanycz – Owner/Director/Instructor
Nicole began her ballet training under Loyd B. Tygett, Keren Gibb Hilliard, and David Herriott with Community Ballet (now Huntsville Ballet) in Huntsville. She also received instruction from well-known master teachers such as Shamil Yugudin (formerly of Bolshoi Ballet) and Mira Popovich (Birmingham Southern College). Nicole has danced leading roles with the Huntsville Ballet in their productions of "The Nutcracker"," Romeo and Juliet", "Les Sylphides", "Les Patineurs", and "La Bayadere". She received a Wings Award for her performance as "The Sugar Plum Fairy" in "The Nutcracker." Nicole was previously the Ballet Director of Dancers Inc. in Decatur where she designed the levels and wrote the syllabus for their ballet program as well as developed, directed, choreographed and danced in their production of "The Nutcracker". While at Dancers Inc., Nicole choreographed for their competition teams receiving several "Best Choreography" awards. Most recently, Nicole developed, choreographed, and directed "Narnia, A Holiday Ballet" for Steps of Faith Performing Arts Center where she has taught for several years. Nicole's students have been selected by audition to participate in many prestigious summer intensives and year round programs at American Ballet Theater, Dance Revolution, Ballet Magnificat, Joffrey Ballet, Boston Ballet and Alabama School of Fine Arts. Nicole has taught throughout the North Alabama and Atlanta area and has choreographed for several church productions. Nicole's vision for her students is to facilitate the best technical training possible, to reach their full potential as a dance artist and to see them use that art to bless their community and to glorify the Lord!
---

Mary Bohlinger – Instructor
Mary has been dancing for 15 years and was trained under Keren Gibb Hilliard, and David Herriot, at Alabama Youth Ballet Theater, and Nicole Onuszkanycz at Adonai School of Ballet and Fine Arts. Mary has participated in Ballet Magnificat's Summer Ballet Intensive in Jackson Mississippi, where she was taught by company members and professional dancer Steve Rooks. She has traveled to South Carolina to participate in Project Dance and has traveled to North Carolina for Dance Revolution with the Adonai Company Dancers. Mary participated in The Assemblies of God Alabama State Fine Arts Competition in 2017 where she received a superior score and invitation to Nationals and in 2020 where she placed second in the state of Alabama with a superior score and invitation to Nationals. Mary not only enjoys dancing, but also has a passion for teaching others to use their bodies and the movement of dance to glorify the Lord. She encourages excellence while emboldening her students to work hard and pursue their dreams.
---

Hannah Brady – Instructor
Hannah began dancing at age 3 with In His Courts Dance Studio. At 10 she began more intensive training at Steps of Faith Performing Arts Center. She has extensive training in ballet, pointe, modern, contemporary, jazz, tap, hip hop and tribal. She began assisting in and teaching classes at age of thirteen. She has performed, competed and received high honors in competitions and has participated in master classes with Dance Educators of America, Dance Revolution and Panoply Arts Festival and An Evening of Dance. She has performed in Adonai's production of "Sleeping Beauty" as Aurora and in productions of "Narnia" as Peter Pevensie and Jadis, the White Witch. Hannah has received instruction from well known Master Teachers such as Gary Taylor, founderand artistic director of Winston Salem Festival Ballet, Marc Wayne, musical theater dance instructor and producer at Marc Wayne Productions and staff with Dance Revolution. Hannah is a Huntsville native and loves teaching and encouraging students of all ages to use their abilities to fully praise the Lord.
---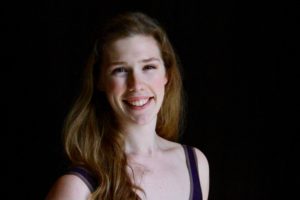 Catherine Hampton – Instructor
A native of Huntsville, Catherine received her dance training at Community Ballet School, and, later, Huntsville Ballet under the direction of Rachel Butler (PA Ballet, PNB) and Philip Otto (NYCB, PNB). She graduated in 2018 with a Bachelor of Fine Arts in Dance from Belhaven University where she had the privilege of training under teachers such as Ravenna Tucker-Wagnon (Royal Ballet), Caleb Mitchell (Houston Ballet) and Laura Morton (Milwaukee Ballet, Houston Ballet School Faculty), among others. While at Belhaven, she developed her teaching style and approach to the classroom through courses like Dance Pedagogy, Composition, and Modern Teaching Methods, and through practical teaching experience in the summers with Huntsville Ballet. She believes that dance and movement should be fun and were created to be enjoyed–even through various challenges and adversity, and that the human body is a powerful tool of expression and worship uniquely designed by a Loving God to glorify Himself. Over the years, Catherine has taught Ballet, Pointe, Modern, Creative Dance and Improvisation to students of all ages in Jackson, MS; Lilongwe, Malawi, Africa; Nashville, TN; Franklin, TN, and Huntsville, AL. She is excited to be among the awesome faculty at Adonai, and continue teaching the incredible students here.
---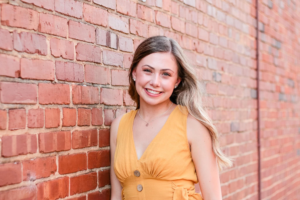 Holly Hiller – Instructor
Holly began dancing at the age of three at a local Huntsville studio. At eleven, she began her training at Adonai and has had the opportunity to be instructed by Nicole Onuszkanycz and many of the other teachers at Adonai. Holly has been dancing for 14 years and has received training in ballet, pointe, tap, jazz, and modern. She has taken ballet intensives under renowned ballet mistress Luba Gulyaeva, as well as attended the Dance Revolution convention. Holly loves performing and has enjoyed participating in all of Adonai's recitals, where she has danced roles such as "The Burning Bush" in the story of Moses, "The Sun" in the creation story, and even had the opportunity to dance as a Little Swan in Adonai's Swan Lake Ballet. She also performed in the "Living Christmas Tree" in December of 2019. Holly will be a senior at Westminster Christian Academy this year, and is excited to join Adonai's staff. She has been assisting in classes ranging from preschoolers to Ballet 3 since she was eleven, and she has a passion for sharing her love of dance with students. After high school, Holly hopes to continue to pursue her love of dance through teaching, and believes teaching and training at Adonai has prepared her well for the future. She hopes that through teaching, she will help students grow as dancers and as followers of Christ, as well as help students learn to worship through dance. 
---

Jennifer Humphrey – Instructor
Jennifer Humphrey began dancing at the age of 10 at Civic Dance Center in Bakersfield, California where she was trained in ballet and pointe. Through high school she took a break from dance to focus on competitive swimming and marching band until she rekindled her love for dance while at Tulane University where she danced for two semesters under Alice Pascal Escher and Barbara Hayley. Jennifer received a bachelor's degree from Tulane with a triple major in French, Classics, and Medieval Studies.  Jennifer and her husband Curtis have three sons, Zachary, Daniel, and Eli. In 2011, a few months before their third son, Eli, came into the world, Jennifer began volunteering as a VBS (Vacation Bible School) leader in their church, a role that she has reprised every summer since, working with children ages 2 through 2nd grade. Jennifer has found such joy in sharing the love of Jesus with preschoolers that she continues to work with them in various capacities including Sunday School teacher, Mission Friends teacher, AWANA Sparks Leader, Mission Friends Director, and a volunteer in the church nursery.  Jennifer began dancing with Adonai in 2015 when Zachary began his second year of dance and Eli began his first. The following year the rest of the family (including Curtis!) jumped in and they have been dancing together in the Family Tap class for three years. Jennifer continues her training in ballet, pointe, and tap and is excited to combine her love of dance and her joy of sharing Jesus in working with her students.
---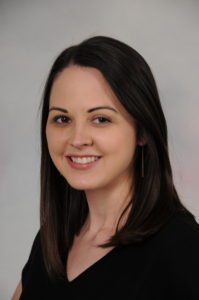 Whitney Huynh – Instructor
Whitney Huynh studied ballet, modern and tap at Melodies Dance School for ten years.  Over multiple summers, she trained in ballet with Carrie Rothwell and The Huntsville Ballet Company. She taught ballet, tap, and modern at both Melodies Dance School (6 years) and Steps of Faith Performing Art Center before joining Adonai. Whitney and her husband Huy enjoy swing dancing (including Charleston, Lindy Hop, Balboa), and they teach several of these dances locally as well as regionally. Regardless of the dance style Whitney is teaching, she promotes a blend of technique and artistry. Whitney loves teaching and encouraging students of all ages to dance and to develop their abilities to the fullest, enjoying dancing in their everyday lives and striving to use their talent to minister to others.
---
Erin Johnson – Instructor

Erin began her dance training at age four at the Tolbert-Yilmaz School of Dance in Roswell, Georgia. Erin had an opportunity to dance in a church musical production at age 8, and has had a passion for worshiping the Lord through dance ever since. She continued her training with the Atlanta School of Ballet and Capital City Ballet, and had opportunities to perform with Atlanta Ballet and Chattanooga Ballet. She studied ballet and modern dance at Butler University's Jordan College of Fine Arts, and pursued degrees in dance and elementary education. Erin received a bachelor's degree in elementary
education from the University of Georgia. She and husband Steve have three children: Matthew, Ryan, and Katie. She has taught both public and private school, ballet, tap, and worship dance, and enjoys using dance and sign language to participate with the praise team at The Grove Baptist Church.
---

Katherine Tharp – Instructor
Katherine is a Board-Certified Music Therapist and graduated from the University of Alabama with a Bachelor of Music in Music Therapy. She currently works for Music Therapy Milestones as a contract music therapist in the Huntsville/Madison area. She loves working in early childhood and serves individuals of all ages including those with Intellectual and Developmental Disabilities, Autism, and dementia. Katherine has loved assisting the special needs, preschool, and pre-ballet classes at Adonai for the past three years and is thrilled to lead and teach this year! Adonai has been such a blessing in providing her a positive environment to learn and grow as both a teacher and dancer. When she isn't dancing, Katherine provides private, group, and adapted music lessons for the guitar, piano, voice, and ukulele at Adonai. In her spare time, Katherine enjoys singing, performing and assisting with community theatre, exploring Huntsville's music and arts scene, and visiting local coffee shops!
---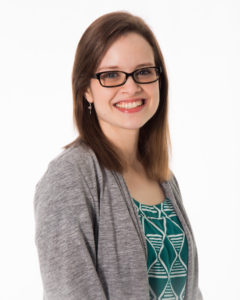 Eva Thompson – Instructor
Eva began her dance training at age four at North Alabama Dance Center and trained there for over thirteen years. She received her primary instruction from Barbara Ellen Smartt, Melony League, and Jennifer Bernhard; and her classes included ballet, pointe, tap, modern, and jazz.  Eva also had the opportunity to attend Ballet Magnificat's Summer Dance Intensive for two summers during high school. After high school, she continued her dance training with The University of Alabama Department of Theater and Dance, where she received pre-professional training from Cornelius Carter, Qianping Guo, Rita Snyder, and Sarah Barry. She graduated from The University of Alabama with a BFA in Dance in May 2012. Eva is very excited to begin her teaching career with Adonai and share her love of dance with others. Her goal is not only to help her students further their dance education, but also to show them how dance can be used as a form of worship to bring praise and glory to God.
---

Lily Williamson – Instructor
Lily began taking ballet class at the age of nine; she fell in love with it right away and has pursued it as a part of her life ever since. She has been privileged to be trained by Nicole Onuszkanycz and others at Adonai, as well as by Linda Soule' at Covenant Dancers. Lily has been assisting in dance classes since she was sixteen and began teaching at nineteen. She has been given several lead roles throughout her career, including Aaron in the story of Moses, and the evil queen in the story of Snow White. She loves spending her time with children, pouring God's truth into them, and showing them how to be lights in the world. She believes that dance is a powerful way to express our joy in the Lord and point others to His glory.
---

Julia Wood – Instructor
Julia Wood is excited to be one of the staffing members at Adonai School of Ballet and Fine Arts. She has enjoyed  learning dance to glorify God for 10 years. Her dance journey began at her homeschool co-op, where she learned the basics of dance; from there, she went on to dance at Melodie's Dance Studio. Afterwards, she continued her training at Steps of Faith and later at Adonai School of Ballet and Fine Arts. She has trained in the areas of ballet, pointe, modern and tap. She has done master classes at Dance Revolution, which teaches dancers to use their craft to spread the Gospel. As a member of Adonai Dance Company, she has been able to travel, learn, and perform. At Adonai she has performed various roles in "Sleeping Beauty," "The Little Mermaid," "Moses," "Swan Lake" and "Creation". At the age of 15 she began assisting other instructors at Adonai. The most important thing she discovered through dance is that it can be used as an expression of worship to God.