---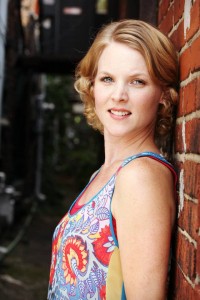 Nicole Onuszkanycz – Owner/Director/Instructor
Nicole began her ballet training under Loyd B. Tygett, Keren Gibb Hilliard, and David Herriott with Community Ballet (now Huntsville Ballet) in Huntsville. She also received instruction from well-known master teachers such as Shamil Yugudin (formerly of Bolshoi Ballet) and Mira Popovich (Birmingham Southern College). Nicole has danced leading roles with the Huntsville Ballet in their productions of "The Nutcracker"," Romeo and Juliet", "Les Sylphides", "Les Patineurs", and "La Bayadere". She received a Wings Award for her performance as "The Sugar Plum Fairy" in "The Nutcracker." Nicole was previously the Ballet Director of Dancers Inc. in Decatur where she designed the levels and wrote the syllabus for their ballet program as well as developed, directed, choreographed and danced in their production of "The Nutcracker". While at Dancers Inc., Nicole choreographed for their competition teams receiving several "Best Choreography" awards. Most recently, Nicole developed, choreographed, and directed "Narnia, A Holiday Ballet" for Steps of Faith Performing Arts Center where she has taught for several years. Nicole's students have been selected by audition to participate in many prestigious summer intensives and year round programs at American Ballet Theater, Dance Revolution, Ballet Magnificat, Joffrey Ballet, Boston Ballet and Alabama School of Fine Arts. Nicole has taught throughout the North Alabama and Atlanta area and has choreographed for several church productions. Nicole's vision for her students is to facilitate the best technical training possible, to reach their full potential as a dance artist and to see them use that art to bless their community and to glorify the Lord!
---

Jennifer Humphrey – Instructor
Jennifer Humphrey began dancing at the age of 10 at Civic Dance Center in Bakersfield, California where she was trained in ballet and pointe. Through high school she took a break from dance to focus on competitive swimming and marching band until she rekindled her love for dance while at Tulane University where she danced for two semesters under Alice Pascal Escher and Barbara Hayley. Jennifer received a bachelor's degree from Tulane with a triple major in French, Classics, and Medieval Studies.  Jennifer and her husband Curtis have three sons, Zachary, Daniel, and Eli. In 2011, a few months before their third son, Eli, came into the world, Jennifer began volunteering as a VBS (Vacation Bible School) leader in their church, a role that she has reprised every summer since, working with children ages 2 through 2nd grade. Jennifer has found such joy in sharing the love of Jesus with preschoolers that she continues to work with them in various capacities including Sunday School teacher, Mission Friends teacher, AWANA Sparks Leader, Mission Friends Director, and a volunteer in the church nursery.  Jennifer began dancing with Adonai in 2015 when Zachary began his second year of dance and Eli began his first. The following year the rest of the family (including Curtis!) jumped in and they have been dancing together in the Family Tap class for three years. Jennifer continues her training in ballet, pointe, and tap and is excited to combine her love of dance and her joy of sharing Jesus in working with her students.
---
Catherine Hampton – Instructor (PIcture and bio coming soon!)
---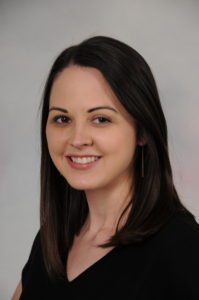 Whitney Huynh – Instructor
Whitney Huynh studied ballet, modern and tap at Melodies Dance School for ten years.  Over multiple summers, she trained in ballet with Carrie Rothwell and The Huntsville Ballet Company. She taught ballet, tap, and modern at both Melodies Dance School (6 years) and Steps of Faith Performing Art Center before joining Adonai. Whitney and her husband Huy enjoy swing dancing (including Charleston, Lindy Hop, Balboa), and they teach several of these dances locally as well as regionally. Regardless of the dance style Whitney is teaching, she promotes a blend of technique and artistry. Whitney loves teaching and encouraging students of all ages to dance and to develop their abilities to the fullest, enjoying dancing in their everyday lives and striving to use their talent to minister to others.
---
Erin Johnson – Instructor

Erin began her dance training at age four at the Tolbert-Yilmaz School of Dance in Roswell, Georgia. Erin had an opportunity to dance in a church musical production at age 8, and has had a passion for worshiping the Lord through dance ever since. She continued her training with the Atlanta School of Ballet and Capital City Ballet, and had opportunities to perform with Atlanta Ballet and Chattanooga Ballet. She studied ballet and modern dance at Butler University's Jordan College of Fine Arts, and pursued degrees in dance and elementary education. Erin received a bachelor's degree in elementary
education from the University of Georgia. She and husband Steve have three children: Matthew, Ryan, and Katie. She has taught both public and private school, ballet, tap, and worship dance, and enjoys using dance and sign language to participate with the praise team at The Grove Baptist Church.
---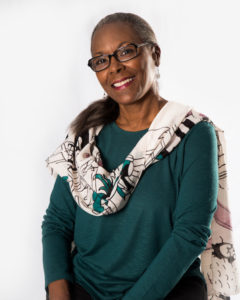 Fran Meaux – Instructor
Born in Louisville, Ky, and one of 6 children, and because of circumstances, Francita was raised in a convent. Not realizing that God had a calling on her life, she would dance in her own privacy, read the Word of God and become enthralled as she helped clean the place of worship. Her passion continued to control her mind even though it was unknown to others. She was never given professional lessons but was inspired and taught by her Creator. Not until years later did God give her the opportunity to release her gift. Married at this time with two children and raising two of her brothers, practicing in her own privacy, her Pastor, the late Dr. A. J. Elmore, gave her the opportunity to share her gift. Like no other dance, she was dancing for the Lord. Unknown at this time "Liturgical Dance" became a part of the worship experience. A complete thespian ministry was formed, consisting of many of the children and adults. The move to Alabama, many years later, opened the door even wider when "Miss Fran" as she is called, formed her company "Les Maseran". She and her dancers danced for many churches in the North Alabama area. She was blessed by becoming a manager of the "Dance Factory", owned by Susan Fisher where she was trained in the art of tap and ballet. She continued to use her gift in teaching, tap, ballet and Liturgical dance. She became know by many and was asked to share her gift. She was able to share her life in a book "LOOKING BEYOND THE WALL", authored by the late Brian Passé who saw her dance at his church in 2001. This book is still available on eBay. "Miss Fran" has a strong passion in the teaching of special needs in which she formed "JUST FOR ME". After seeing Miss Fran and her special group dance, the Mayor of Athens opened the Senior Center for her and her troupe for their recital. Attending the event, he praised Miss Fran in her efforts. Her relentless passion for her gift is forever powering her and at age 69 still holds her strong in her gratefulness to  God for His gift to her. Soon to be 70, there are no signs of aging and no time of retiring.
---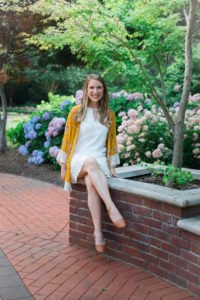 Ashley K. Self – Instructor

Ashley K. Self has 16 years of dance experience and has received dance training in ballet, modern, pointe, and tap.  She has 10 years of teaching experience in various genres (ballet, modern/contemporary, pointe, pre-pointe, tap, and beginner jazz) for ages ranging from 2-adults; in that span of time she has taught for eleven different dance schools throughout North Alabama and South Tennessee.  In addition, Ashley opened her own part-time practice in Harvest, Alabama for the 2013-2014 school year.  Furthermore, in 2013, she composed, directed, and choreographed a ballet production in Fayetteville, Tennessee as a community outreach. This one-hour Christmas Production ("The Christmas Journey") also contributed as a canned "food drive" to support Slingshot Ministries' monthly food-giveaway for community members in need.  During the fall 2014 season, Ashley completed one semester as a company member on Middle Tennessee State University's pre-professional Dance Company (Dance Theatre). She was one of four dancers selected for an eleven-minute piece under the choreographer and trainer Kate Kastlenik.  Ashley strives to stay in a mindset of growth so that she can offer quality instruction to her students. She has received additional training from Ballet Magnificat! and Huntsville Ballet. You are likely to see Ashley in a dance class herself so that she is growing as a dancer and as an instructor.  Ashley (and her husband, Colyn) have a one-year-old daughter named Ellynessa Jayne (Hebrew translation: "beautiful miracle from God") and happily live in Springhill, Tennessee.  She and her husband are passionate about living HEALTHY, WHOLESOME and THRIVING lives not only physically, but also emotionally and spiritually. Colyn is a professional, full-time personal trainer and Ashley is a certified Nutrition Coach. Together, they believe in being the BEST versions of themselves in all capacities (Spiritual, Emotional & Physical) as each capacity does affect EVERYTHING that we do, as dancers too! They have made it their mission to help others be the best versions of themselves too.  Ashley prioritizes GROWTH in her life and hopes to encourage her students to do the same. . . GROW. And become the absolute BEST version of yourself that you can (and were called to) be!
---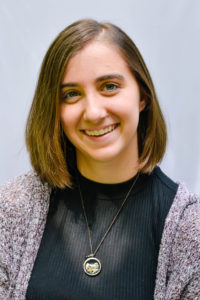 Elizabeth Staley – Instructor
Raised in Colorado Springs, Elizabeth started dance at the age of eight. She trained with her three other sisters at a small competitive studio called The Dance Center of Colorado Springs (TDC), focusing on ballet and tap. Elizabeth started assistant teaching dance classes at the age of twelve for TDC and later became a substitute teacher. Additionally, she performed with Ballet Idaho and Oklahoma City Ballet for four years in the annual Colorado Springs Philharmonic Nutcracker. Although attending UAH to study computer engineering, Elizabeth still wants to remain involved in the dance community. She performed last year as a part UAH's Baptist Campus Ministries STOMP team and taught lyrical and ballet classes at Madison Ballet Academy. Someday, Elizabeth hopes to help design technology that can be used to assist the arts and dance, but for now she is thrilled to continue learning and sharing her experiences at Adonai School of Ballet and Fine Arts.
---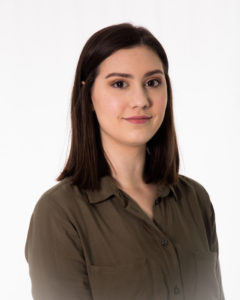 Hannah Swanner – Instructor
Hannah began dancing at age 3 with In His Courts Dance Studio. At 10 she began more intensive training at Steps of Faith Performing Arts Center. She has extensive training in ballet, pointe, modern, contemporary, jazz, tap, hip hop and tribal. She began assisting in and teaching classes at age of thirteen. She has performed, competed and received high honors in competitions and has participated in master classes with Dance Educators of America, Dance Revolution and Panoply Arts Festival and An Evening of Dance. She has performed in Adonai's production of "Sleeping Beauty" as Aurora and in productions of "Narnia" as Peter Pevensie and Jadis, the White Witch. Hannah has received instruction from well known Master Teachers such as Gary Taylor, founderand artistic director of Winston Salem Festival Ballet, Marc Wayne, musical theater dance instructor and producer at Marc Wayne Productions and staff with Dance Revolution. Hannah is a Huntsville native and loves teaching and encouraging students of all ages to use their abilities to fully praise the Lord.
---

Katherine Tharp – Instructor
Katherine is a Board-Certified Music Therapist and graduated from the University of Alabama with a Bachelor of Music in Music Therapy. She currently works for Music Therapy Milestones as a contract music therapist in the Huntsville/Madison area. She loves working in early childhood and serves individuals of all ages including those with Intellectual and Developmental Disabilities, Autism, and dementia. Katherine has loved assisting the special needs, preschool, and pre-ballet classes at Adonai for the past three years and is thrilled to lead and teach this year! Adonai has been such a blessing in providing her a positive environment to learn and grow as both a teacher and dancer. When she isn't dancing, Katherine provides private, group, and adapted music lessons for the guitar, piano, voice, and ukulele at Adonai. In her spare time, Katherine enjoys singing, performing and assisting with community theatre, exploring Huntsville's music and arts scene, and visiting local coffee shops!
---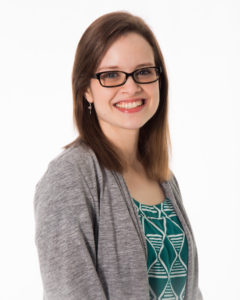 Eva Thompson – Instructor
Eva began her dance training at age four at North Alabama Dance Center and trained there for over thirteen years. She received her primary instruction from Barbara Ellen Smartt, Melony League, and Jennifer Bernhard; and her classes included ballet, pointe, tap, modern, and jazz.  Eva also had the opportunity to attend Ballet Magnificat's Summer Dance Intensive for two summers during high school. After high school, she continued her dance training with The University of Alabama Department of Theater and Dance, where she received pre-professional training from Cornelius Carter, Qianping Guo, Rita Snyder, and Sarah Barry. She graduated from The University of Alabama with a BFA in Dance in May 2012. Eva is very excited to begin her teaching career with Adonai and share her love of dance with others. Her goal is not only to help her students further their dance education, but also to show them how dance can be used as a form of worship to bring praise and glory to God.
---

Mikala Wesson – Instructor
Mikala had no idea when she began dancing at the age of two that she would love dance so much. It has become a vital part of her life as well as enhancing her relationship with, and worship of, God. Mikala has been dancing for fifteen years.  She began at Ann's Studio of Dance in Athens, AL.  When she left there, she had lessons with Elizabeth and Samantha Williams. Afterwards, she continued her training at Adonai School of Ballet and Fine Arts. She has trained in the areas of ballet, pointe, modern and tap. She is eager to improve her dance skills and thus received additional training at Summer Ballet Magnificat Intensive.  Mikala is dedicated to her craft.  She works hard in class, and she loves to perform. As a member of Adonai Dance Company, she has had, and continues to have, opportunities to travel, learn and perform. At Adonai performed various roles in "Sleeping Beauty," "The Little Mermaid," "Moses," and "Swan Lake" in which she was featured as one of the "Little Swans." At the age of 14 she began assisting other instructors at Adonai. Mikala believes this has helped to prepare her for the role of teaching both now and in the future. Mikala loves teaching children new dance skills, helping them to improve techniques and encouraging them to love dance as much as she does. Her goal is to pursue a career in Christian dance in both performing and teaching.